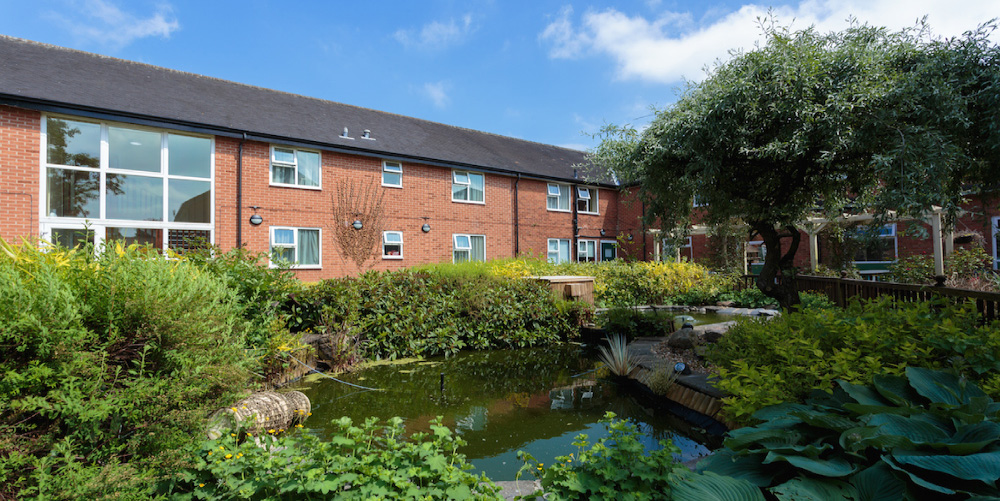 Situated in Bredbury, Stockport, Silverdale is a purpose-built care home surrounded by scenic routes for short walks. The 47-bed home is conveniently close to local shops, pubs and restaurants.
Silverdale's cinema is a hit with film fans, complete with a popcorn machine, comfy seating and Hollywood memorabilia. For residents that like to treat themselves, the home has a beauty salon that is frequently visited by local nail technicians and masseuses.
The on-site ALFs (Activity and Lifestyle Facilitators) make sure residents have themed days and activities to look forward to. Silverdale is also a SMILE home (Simple Movements Improve Life Every Day) – offering gentle, engaging ways to encourage light exercise.
What do we offer at Silverdale?

On site hairdressing

Cinema
Bespoke menu planning
Wii Consoles
On site podiatrist
Secure gardens

WiFi
Digital Care System

Beauty salon
On site masseur

Activities and Games
Weekly outings
Meet the Manager
Jade Martin
Jade Martin has worked at Borough Care since 2010 and has been the Home Manager at Silverdale since 2020. Since she was a baby, Jade has been around a care home environment due to her mum also being a previous Manager for Borough Care. Jade loved seeing the way staff interacted with the residents and the bond they had. She became passionate about care and that's where her story started. Jade says the team at Silverdale is special because no matter the situation, they always pull together to make every day the best it can be for our residents.
Take a look around Silverdale
click the image to expand
It was a heart-wrenching decision to make when mum couldn't return home. The staff at Silverdale were so supportive when I came to visit, showing me different options and allowing me time to make the room personal for my mum. Within a few days, mum settled in. She looked 100% better in herself (after having a long hospital stay). The staff are wonderful, I couldn't recommend it more.
Within a few days, mum settled in. She looked 100% better in herself (after having a long hospital stay). She has even had her hair done by one of the fabulous hairdressers.
The staff are wonderful, I couldn't recommend it more.

Wendy R (Daughter of Resident)
Silverdale
20 Bents Avenue, Bredbury, Stockport, SK6 2LF
Tel: 0161 430 5010